Champagne names - suggestions?
2011-09-20
« Back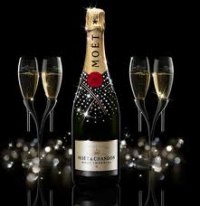 When naming a litter it is common to use a theme. We have decided to give the puppies names of champagnes since they were born on my birthday. Moët, Chandon, Dom Pérignon are all excellent dog names in my eyes that also go very well together with the French name of the kennel. Now you can help me finding other suitable names, maybe you have a favourite champagne? Let me know - the line is open a few days for your suggestions! On Friday I must send the names to the Dutch kennel club. The last girl, our dessert, will get her name from a delicious dessert wine from a vineyard that we visited in Italy this past summer!
PS Thanks for the great champagne idea Brigitte - we will have a champagne toast one day! DS
Welcome to give a comment
Kristina Åsentorp

• 21 september 2011 18:54:15

Vore snyggt med en raritet, Clicquot, en Champagne som bärgats från ett vrak utanför Åland. Ett bra namn på en pojk valp kanske? / Kristina Åsentorp

Judith en Whoopi

• 20 september 2011 22:43:54

Congratulations! What a wonderful (dogs)mother you have and what a beautiful site you are making of Yatzie's life. It is very inspiring! I will keep on reading it with great pleasure. Good luck.

Brigitte • 20 september 2011 21:33:55

Elbert and I already did several champagne toasts on your bubbles puppies last Saturday, but we sure like to do it over again together with you and Bart, Elisabeth! My contribute to name suggestions: my first thought of course was the delicious champagne my family found in France, it was called 'Waller', just as our family name! And after you tasted all those brands, you only can think of 'Bulles' (Bubbles) or 'Mousseux' (Sparkling). Hips...

Yoka

• 20 september 2011 17:17:59

Armand de Brignac Brut Gold
Mumm Cuvée R. Lalou
Pol Roger Cuvée Sir Winston Churchill
Chartogne-Taillet Fiacre
Roederer Cristal Rosé
Moët et Chandon

Groetjes Yoka

Joachim Svinhufvud • 20 september 2011 13:52:52

Since your Kennelname is rather long, I suggest that you give the ten puppies short and good Champagne names such as.
1. Fleury
2. Mumm
3. Pommery
4. Tsarine
5. Veuve Clicquot
6. Franck Bonville
7. Charles Lafitte
8. Bruno Paillard
9. Raoul Collet
10.Delamotte
11.Castellane
12.Henriot
13.Bollinger
14.Guy Charlemagne
15.Henriot

That was all from the south of Sweden

Good luck
Joachim

Tack Joachim - du är alltid så kreativ!

20 september 2011 14:37:31

Lori van Handel

• 20 september 2011 09:52:29

I think for sure one puppy should be named after a Cremant de Bourgogne...a sparkling wine of Burgundy, France...there is one called:

Veuve Ambal

This is made not far from Cluny and would be a special memory for you for the first trip you took with Yatzie to start her life of motherhood. Remember, Nancy and I stayed also one month after you did at La Maison de Gardes, so we have the same memories!

Yes Lori, those are great memories!

20 september 2011 14:38:02

lori van handel

• 20 september 2011 09:36:53

Cremant
Krug
Cristal
Methuselah

!!!! Have Fun!