Happy 2-year birthday to the Angels!
2016-02-09
« Back




The happy and energetic Angel litter is turning 2 years today! They have all grown into lovely barbets spreading joy and happiness to their families in Holland and Sweden. In case you can't tell who is who, (and it is difficult to do!) this is the case, from left:
Row 1, Jolie (Zofiel), Frits (Cherubiel)
Row 2: Yeye (Yeyezel), Balou (Phanuel), Dante (Jeremiel), Billie (Muriel)
Row 3: Angel and below her Oscar (Umabel), Luna (Hanael), Hugo (Nahaliel)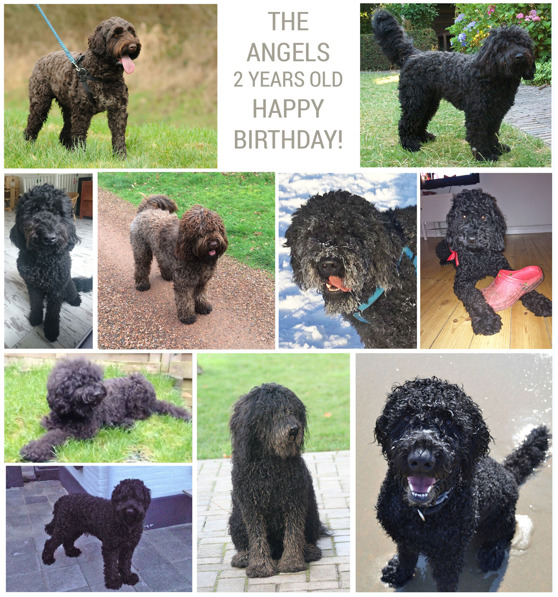 And this is what they looked like then, 2 years ago!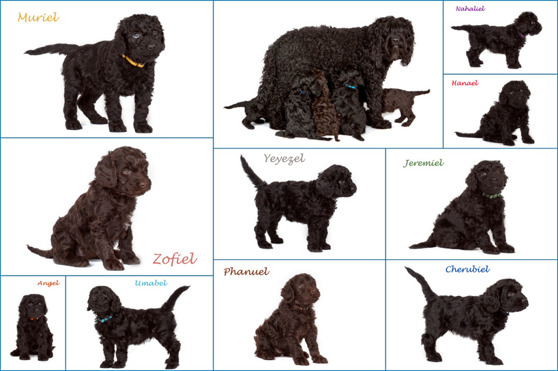 Welcome to give a comment