Blog about Barbet Yatzie & Moët
My life with the French waterdogs Yatzie born 2007 and her daughter Moët born 2011. Barbets are purebred, active, relaxed and allergy friendly dogs with a soft and loving spirit. I am Swedish but live with my dogs in Holland. I hope you will enjoy the blog! Enlarge the photos by clicking on them.
In this video Moët is playing with the 14 weeks old labrador Cooper that came to visit for the first time! Lovely to see how they find a way to play despite the huge differences in size! But then Cooper is a very tough guy, and Moët a kind, skilful and accepting barbet! The sandy area of our up-side-down-turned back yard has become a favourite place for the dogs to play. We removed 7 huge trees from there that innocently were serving as a divider between us and our neighbours, but had taken over half the garden after 14 years on duty! We will soon build a new fence there but til then - let the dogs enjoy!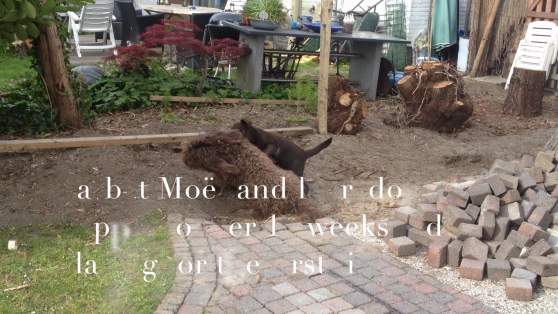 2015-05-17

0 comments




Look what we found in a bush in our garden - a used birdsnest padded with the fur of both Yatzie and Moët! Lucky baby birds that got to grow up in here! I had heared of that birds use dogfur in their nests so after grooming the dogs I often place tucks of fur in the bushes for the birds in spring time. Now I know that it is appreciated!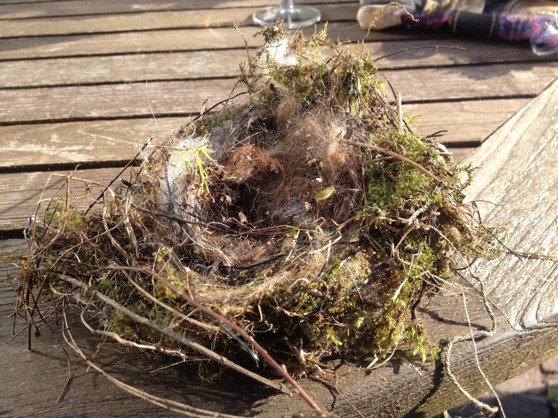 The first book about the barbet published in Europe is here! 308 pages, 300 photos, in hardback for years of enjoyment. Order the book here: www.barbetbook.com. The book is available in English and Dutch and can be shipped to all countries!
Join the > Barbet Book Group on Facebook
and share with other barbet book lovers!
Authours: Elisabeth Roest Kempemo and Brigitte Waller-Rengelink.
Welcome to give a comment
June

• 4 juni 2016 16:31:26

Beautiful Barbets! Has been a dream of mine for almost 10 years to have a Barbet of my own! Someday! ;)
On the page Search you now find a simple to use search function! After more than two years of blogging it is sometimes hard to find what one is looking for - the search makes it easy!