My rascals caught by the Police
2016-03-22
« Back




Yatzie and Moët ran off last night while I was letting them out, most probably after a rabbit. The Police found them along the high way A12 and took them in. We had been searching for hours with friends and darkness had fallen. Thank God that the Police were so alert! These criminals are very famous here in Holland now - this picture was all over the nieuws and this morning even on Local television. They slept in my arms through the night - after Bart had given them a necessary shower! I am still getting over the chock while so extremely thankful for the Angel that watched over them and for the Police that saw them and took care of them!

Here Twitterd by the Police: http://leidsche-rijn.nieuws.nl/2016/03/22/ontsnapte-doerakken/
in the news: http://www.npo.nl/goedemorgen-nederland/22-03-2016/POW_03055153
and on TV this morning Goedemorgen Nederland, go to minute 07.24 or watch below.
Yatzie and Moët at the Police station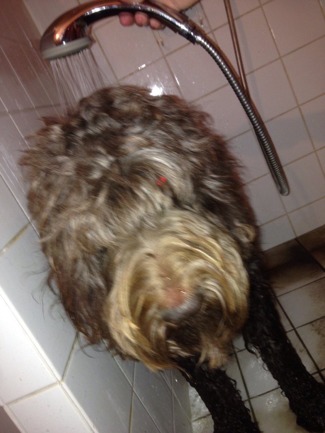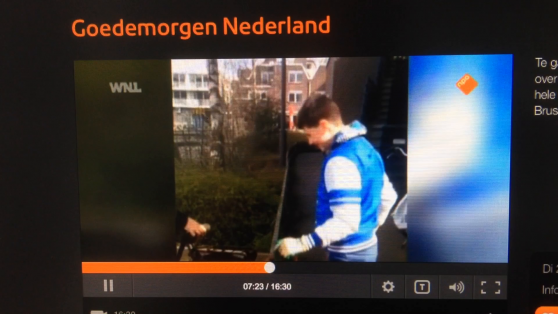 Welcome to give a comment
Rien en Rianne

• 22 mars 2016 21:52:22

Wat een avontuur met een ongelooflijke goede afloop. We weten niet of dit bij Barbets eigenschappen hoort maar ook als Frits iets in de smiezen heeft kunnen we roepen of fluiten wat we willen maar hij is vertrokken. Gelukkig nog niet meegemaakt. Nogmaals shappoo op de goede afloop.