Blog about Barbet Yatzie & Moët
My life with the French waterdogs Yatzie born 2007 and her daughter Moët born 2011. Barbets are purebred, active, relaxed and allergy friendly dogs with a soft and loving spirit. I am Swedish but live with my dogs in Holland. I hope you will enjoy the blog! Enlarge the photos by clicking on them.
Moët gave birth to her brown Miracles 3 years ago - a litter of very sweet and sensitive pups, all with a lot of humour! We send them a big Happy Birthday greeting!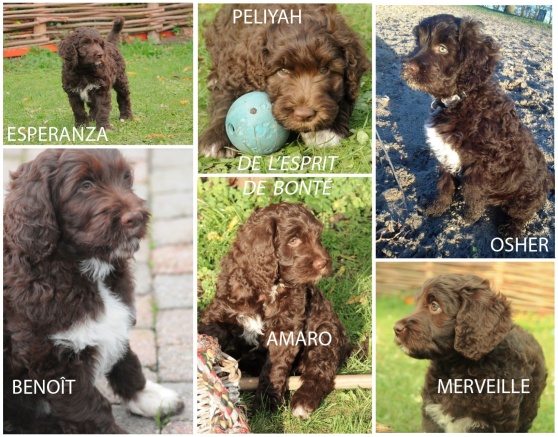 2018-09-17

0 comments




It has been 7 years since Yatzie had her first litter, born on my birthday! A better present one can not imagine! A big hurray we send around the world today to all the sweet first borns!

From the Champagne litter the first puppy born was Moët and she stayed with us! What a wonderful 7 years we have had, filled of so much laughter and fun, so many cuddles and love from this brown funny little girl and her mum Yatzie. As a reminder here is the compilation of all the little Champagne bubbles just before they left their first home.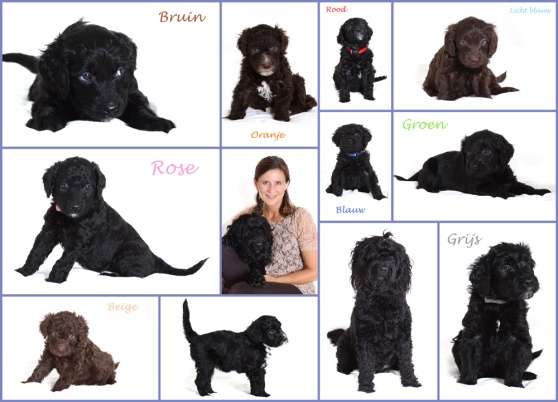 The first book about the barbet published in Europe is here! 308 pages, 300 photos, in hardback for years of enjoyment. Order the book here: www.barbetbook.com. The book is available in English and Dutch and can be shipped to all countries!
Join the > Barbet Book Group on Facebook
and share with other barbet book lovers!
Authours: Elisabeth Roest Kempemo and Brigitte Waller-Rengelink.
Welcome to give a comment
June

• 4 juni 2016 16:31:26

Beautiful Barbets! Has been a dream of mine for almost 10 years to have a Barbet of my own! Someday! ;)
On the page Search you now find a simple to use search function! After more than two years of blogging it is sometimes hard to find what one is looking for - the search makes it easy!