Moët is nesting
2015-09-18
« Back




The whelping box is filled with towels and blankets for Moët to be able to dig and prepare for the birth. This is a normal behaviour for a bitch preparing for labour. She walks around the house as well, digging here and there, but I gently show her the way to her whelping box again. We are counting the hours til the real labour starts...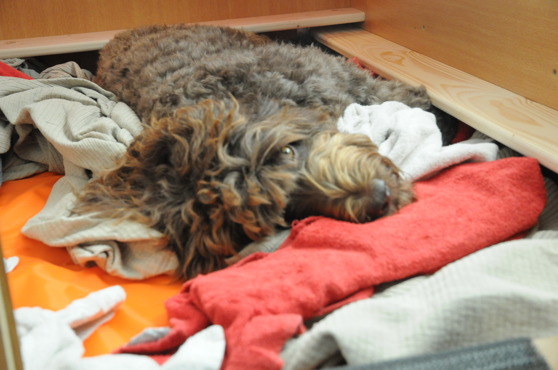 Welcome to give a comment
Sven

• 19 september 2015 08:54:47

So funny how nature works.

Tanja

• 18 september 2015 21:32:45

I wish you and Moet all the best for the days coming up.

Marleen

• 18 september 2015 18:45:23

Wat leuk en spannend! Veel succes voor jou en Moet!

Susan

• 18 september 2015 13:08:01

Wat spannend! Veel succes!

Anja

• 18 september 2015 12:49:42

Vandaag is DÉ dag! Good luck to you all!